What Does Lockdown Look Like for Students?
For the second year in a row, the traditional university structure, both academically and socially, has been uprooted by the coronavirus pandemic.
The virus running rampant has left the university sector in shambles, but that hasn't dampened the enthusiasm of most of the CSU Bathurst's student body. Caitlin Size, a first-year teaching student says she finds lockdown to be a challenge.
"University is all about meeting new people"
However, Caitlin says it's still a struggle to navigate the restrictions on socialising while living on campus – an aspect of university life that is inherently social. Despite the absence of the constant socialising, she's become accustomed to, Caitlin says she's still able to maintain some human connection with the people that she lives with.
But the social aspects of lockdown is not the only issue Caitlin is facing – the motivation to study is also lacking.
"I find it challenging to study and concentrate in my own environment"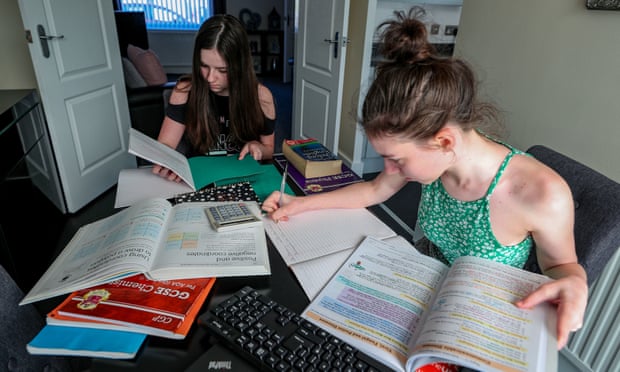 Charles Sturt University's library remains open in lockdown, but Caitlin is yet to utilise it. She is confident she'll use it next week.
Caitlin's experience differs from third-year paramedic student, Olivia Kennedy. She says she's enjoying lockdown – the free time to paint and cook. Olivia, being in her final year of study has experienced university life in a way a lot of people haven't. Her first year was coronavirus free, filled with events, nights out, and a carefree attitude towards socialising.
"It's makes me really grateful that I do have good health…I'm really counting my blessings"
Her second year saw her booted off-campus in early semester one, in a bid to prevent community transmission on the university campus. Olivia says she isn't concerned that flip-flopping through internal and online methods of learning will negatively impact her career. She says she's at a point in her studies where she's "just practising"
"I do study [a course] that is really hands-on"
She did, however, express her concern for people starting healthcare courses.
First-year Paramedic student, Chiquita Chowdhury says she shares these concerns.
"We're learning a new skill every week and you just can't do that online"
With a requirement of 100 hours of placement in the first year of the degree, with no way of fulfilling it begs the question. Where do we go from here? Will students simply have to take the class again? Or will an extra year of study be added to the course to make up valuable facetime that the pandemic has claimed? This isn't just an issue raised for paramedic students, but nursing, communications, teaching, so on. How do we complete adequate workplace learning in a time when we need to limit our movements?
But it's not all doom and gloom – Chiquita says despite the lockdown, her first year at university has exceeded her expectations.
While life is seemingly manageable in lockdowns in Bathurst, except for some feelings of loneliness here and there, a vast majority of our student body may be locked down in some of the worst affected areas.
Second-year Sports Journalism student, Jimmy Alexander, is locked down in Greater Sydney and says he's struggling with the motivation to study via distance.
"Life in lockdown…it's pretty grim"
Being a second year, Jimmy's used to this. He went to uni, and was home 6 weeks later, left to study online just like everyone else. He says he's usually pretty good at studying online, but now? Something's different. Jimmy's glad it's a mid-session break, and he can pump the brakes a little bit.
Studying online takes away an element to learning we've all taken for granted. Human interaction, from our superiors, from our peers. Jimmy says "you don't really realise how important it is until you're actually there".
Everyone says they feel supported by the university through the lockdown. Jimmy was able to defer his on-campus accommodation, so he's not paying rent for a room he cannot access.
Olivia is grateful she gets to keep living on campus, close to her job, her friends. Olivia also works for the university, she is aware of all the support systems available to her as a student. She also encourages anyone who is struggling right now to reach out to her, and she can help.
As first years, Chiquita and Caitlin also feel supported by the university, having heard the tales of everyone being kicked off campus when we were in this situation last year, and knowing it's something they have to experience is a comfort to them.
Life in lockdown is different for everyone, but it always seems to take its toll in some way or another. Everyone has access to a phone, or a laptop. Reach out to your friends – virtually – and make sure they're doing okay, make sure you're doing okay.
If you are distressed, about lockdowns, or just anything in general, reach out to:
Mental Health Hotline – 1800 011 511
Lifeline – 13 11 14
Headspace Bathurst – 02 6338 1100